We prepare students for college and careers. After completion of our pathway, students are ready for college credit while still in High School (save you money!).
Students create their own online portfolio of their code ready to showcase to any potential employer!
The first month of our online coding pathway is just $1. Then every month you can continue for as little as $39.95 locked in at this price FOREVER! Cancel anytime from the comfort of your own account.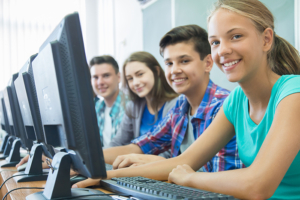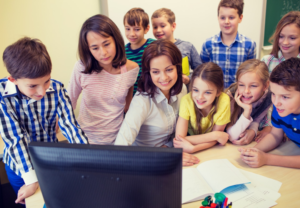 A BETTER CODING PROGRAM DELIVERED
Our courses are developed by us, but perfected by kids! We teach 1000's of students coding.
We see how they react first hand and what they enjoy.  Through this process our courses are dialed in and targeted for the 12 – 18 year old audience!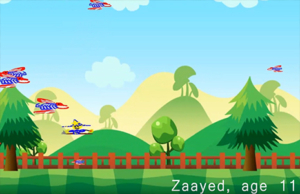 GO AT YOUR OWN PACE
We don't hold our students back, instead we have their backs. They are able to explore and go at their own pace and we're there to help every step of the way. When they complete a course the next one in the pathway automatically opens up. If they get stuck, live chat support is just a click away and we're there to help! We want them to succeed and love the experience.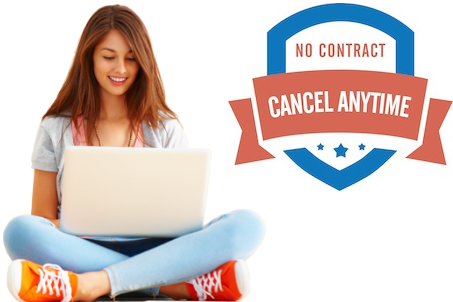 CANCEL ANYTIME
When you've learned all you wanted we say thanks for stopping in. No contracts. No long-term commitments. You can unsubscribe in a few clicks. Seriously, we should make it harder.
MORE THAN JUST ANOTHER FUN CODING PROGRAM
This is a full online pathway to help youth become college and career ready in coding through interactive lessons and your very own online coding portfolio. At the end of our pathway you'll be ready for internships, concurrent enrollment or the AP CS test!  We work hard to make it a great experience!
Frequently Asked Questions
Is there a fee to join?
Nope No fees. No gimmicks. We are so confident that you'll love it in the 14 days that you will continue on with your subscription for months/years to come.  Everything is month to month, it keeps us on our toes.
What is your cancellation policy?
You can silently cancel anytime, for any reason right from your account. We hope you'll stay, but we don't make it hard to leave.
What if I forgot my password or have other questions?
Usernames and Passwords can be recovered using the link in the Student Login section.
For other questions please contact us directly at support@simplycoding.org.  We can answer any questions you have and we'll spend all the time you need to get you going!
Click Below to Code for 14 Days for Only a Buck, Get Started!