Confused About Coding Instruction Choices?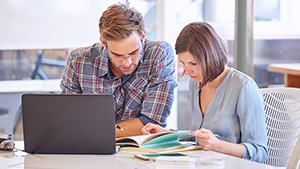 The question is no longer "should my children learn coding?" but rather, "how can I best provide my children with a coding education?"  Unfortunately, parents learn this question has no easy answer.  There are many coding instruction options and differentiating one from the other in ways that have true relevance to your children's learning path is where most parents become confused.
Most coding instruction programs consist of random game-based exercises that introduce children to fundamentals of programming.  At Simply Coding, we take a different approach.  We partnered with parents and educators to develop a coding curriculum for children ages 10+ that goes beyond what other companies offer.  Our series of courses connect to provide children with a cumulative learning experience that advances their opportunities for college admissions, internships and eventual careers.  Our coding curriculum is a progressive learning pathway with real world programmers teaching children real world programming skills that are compatible with today's software markets.